Funding
The Nine Incorporated Trades of Dundee formed a new Registered Charity in March 2017, which is regulated by OSCR (Scottish Charitable Incorporated Organisation No: SCO47218).
Under its constitution, income, which is primarily from rental income on a historical property, is used to continue the charitable works of the Nine Incorporated Trades of Dundee, and this is listed in particular as: The advancement of the arts, heritage, culture or science to include support appropriate to the Nine Incorporated Trades of Dundee; The advancement of citizenship or community development; The prevention or relief of poverty; The advancement of education; The advancement of religion; and The advancement of health.
The Trustees of the General Fund Charity make grants, donations, loans and gifts to organisations, and, rarely, individuals. A small number of pensions are also paid to individuals who used to work in the trades, where they do not have access to State Pensions. Whilst applications are considered from national organisations, preference, when possible, is given to charities based in and around Dundee, particularly focused on supporting youth and the vulnerable and disadvantaged.
The Charity works closely with both Universities, the Dundee & Angus College, and also the High School of Dundee, to provide support for both secondary and tertiary education for disadvantaged individuals.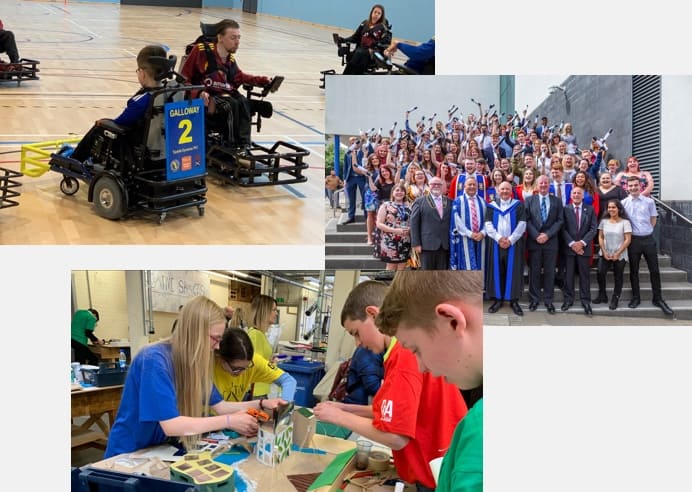 Office Holders
Education Convener

Bruce Donaldson

Bruce is the Business Advisor and External Relations officer with Dundee and Angus College. He is Chair of Y.E.S Area Board, a Cub Leader and general life enthusiast.

Charities Convener

David Craig

David is a retired butcher and owned Robertsons foodhall, the family business in Brook Street, Broughty Ferry.